Like any outdoor installations, fences and gates are going to experience extreme weathering throughout the years. Every time thunderstorms roll through, or the wind picks up, or the sun shines down triple-digit temperatures, your fencing will bear the brunt of it. It's no surprise then, that years of accumulated wear can cause degradation and breakdowns in your fencing.
Fence Crafters of Kansas City is proud to offer full and complete fence repairs in Kansas City, Piper, Wyandotte County, and Basehor, KS to fences of all types, including security, decorative, ranch, and privacy fencing. We're expert woodworkers with the knowledge and tools to identify and replace damaged sections of your fencing, as well as hardware and latch mechanisms on gates.
Fencing Repairs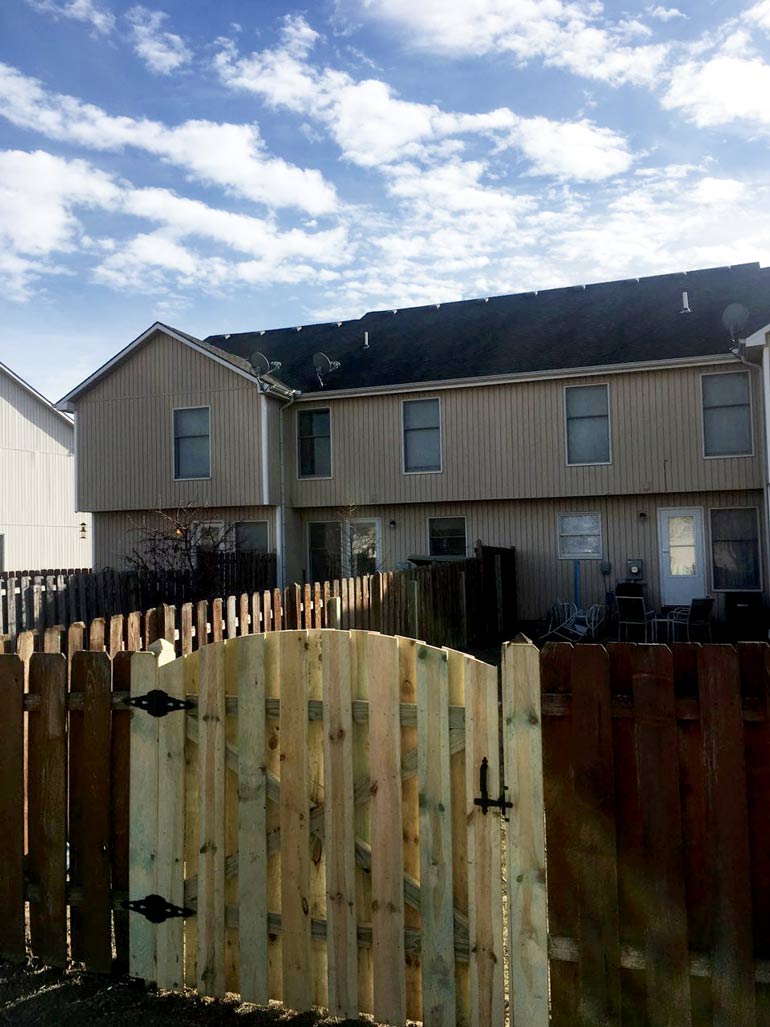 One of the chief reasons customers contact us when they need fencing repairs is because of our diverse scope of expertise. Whether you're dealing with damage caused by the elements, an accident, age, vandalism or anything else, we offer seamless solutions. Best of all, our workmanship is guaranteed to restore the appearance and integrity of your fencing to its fullest.
We tackle repair work of all sizes and complexities, with a mission of providing truly flawless results. Whether we're replacing a few damaged planks in your fence or we're retrofitting all of your gate hardware to combat rust, trust us to put the time, effort and craftsmanship in.
Gate Repairs
Many times, a fence will remain in quality condition while the gate develops problems. Gates are subject to use frequently and as a result, can experience damage or degradation at key points, such as hinges, support beams or latches. If your gate is a struggle to open or close, is sagging or doesn't fit the makeup of your fence any longer, call us for gate repairs in Kansas City. We'll identify the problem and provide your gate with a solution that restores its form and function flawlessly.
Restore Your Fence
Don't let rot, physical damage, age, weathering or other types of damage detract from your fence and put it at risk of further problems. Fence Crafters of Kansas City is standing by to assist you with fence repairs, and we'll do what it takes to beautify and bolster your fencing back to an acceptable level of quality.
Contact us today at

913-416-8083 to have one of our experts come out to examine and inspect your fence, pool fence, or gate and its damage. We'll provide you with more information and a quote on repairs, and can get to work quickly to fix it.