If you're the proud owner of a backyard pool, you know how important proper upkeep and safety are. It's critical to define and maintain a pool environment that's clearly distinguished from other parts of your property, like your porch or patio. The smartest and easiest way to accomplish this is through the installation of a pool fence in Kansas City, Piper, Wyandotte County, and Basehor, KS.
Fence Crafters of Kansas City takes pride in creating customized pool fencing solutions that enable you to keep your pool secure and safe. Our talented experts work with you to determine the right fence size and style, as well as the scope of the installation. The result is pool fencing that's absolutely customized for your pool, your property and your lifestyle.
Why Fence Your Pool?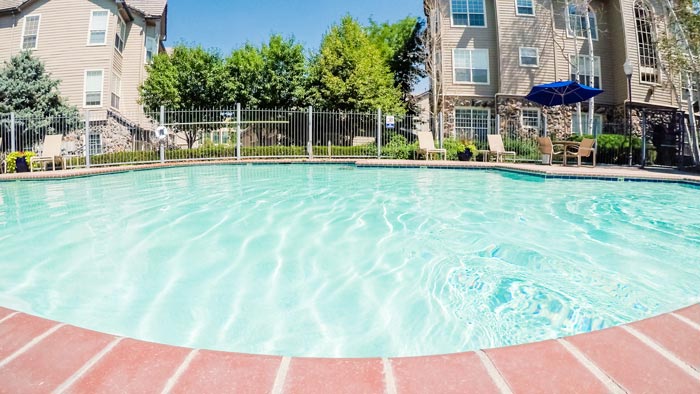 First and foremost, pool fencing is optimal for keeping unwanted people out of your pool area. Security fences in Kansas City can keep curious kids, over-excited pets, trespassers and more away from the pool while it's open. Not only will a fence keep your pool unoccupied, it's the first defense against injury and even death.
More than a security measure, a quality pool fence is also a great way to distinguish your pool. Fencing can create an enclosure that's pool-specific, separating this amenity from the rest of your property. You won't have to worry about getting too close to the water or trying to avoid the pool while you're not using it—the fence will keep it separate from all other activities.
Finally, fencing adds appeal and charm to your exterior. Your pool might not flow as well or appear as cohesive to your landscape without the right fencing. Fencing truly adds to the appeal of your property.
Get a Custom Solution
No matter if you have a standard 10' x 20' pool or you enjoy a massive 20' x 40' installation, Fence Crafters of Kansas City is ready to provide a customized fencing solution that fits your exact needs. Our team designs with your specific pool in mind, to allow for the right amount of space, specific dimensions and access points. The result is fencing that's beautiful, effective and accommodating.
Raise Your Pool's Appeal in Kansas City
Don't leave your pool open to intrusion, accident or trespassing. Instead, take advantage of the many practical and aesthetic benefits of a pool fence in Kansas City. Fence Crafters of Kansas City is ready to outfit your property with the ideal privacy fencing to ensure complete peace of mind. Contact us today for fences, gates, repair services, and more by calling

913-416-8083.