Fence Contractor in Kansas City, KS
From fence repairs to custom fencing, Fence Crafters of Kansas City is your trusted local source for fence services. We offer a full line of fence styles and more than two decades of fencing contractor experience. Our products and services can't be beaten.
Your Fence Company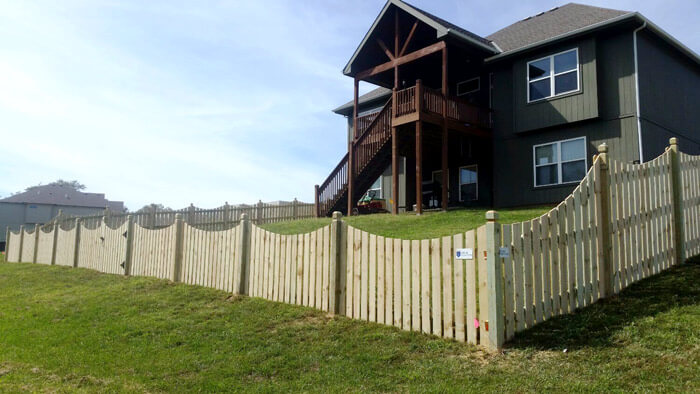 Locally-owned and -operated, Fence Crafters of Kansas City has been providing top-quality fence services in Kansas City, Piper, Wyandotte County, and Basehor, KS since 1996. With over 22 years of first-hand experience in the field, our expertise is industry-leading. Whether you are in need of gate or fencing repairs or are in the market for a custom fencing, look no further than our highly-trained professionals for your trusted fence contractor in Kansas City. Choose from our wide variety of fence styles including security, decorative, ranch, privacy, wood and chain link. In addition to quality service, each of our security fences comes with a free decorative knob top, and all gates come with a three-year warranty.
These leading products and services have made us the premier fence company in Kansas City. Our customers know they can count on us for reliable service, professional integrity and quality fences, built to last. Dual-licensed to operate in both Kansas and Missouri, we enjoy a long list of satisfied customers throughout the region. From chain-link fences in Kansas City to detailed fence repairs, Fence Crafters of Kansas City delivers unparalleled fence contracting services. We invite you to take advantage of the many service benefits currently enjoyed by our customers:
We are a locally-owned and –operated fencing contractor, established in 1996.
We are dual-licensed to operate in both KS and MO.
All of our gates come with a standard three-year, no-sag warranty.
Each fence comes with a free decorative knob top.
We bring over 22 years of hands-on experience as a fence company to every job.
Proudly offering custom fence design and installation to the following areas:
Kansas City, KS
Tonganoxie, KS
Shawnee, KS
Lawrence, KS
Olathe, KS
Johnson County, KS
Lenexa, KS
Lansing, KS
Leavenworth, KS
Overland Park, KS
Bonner Springs, KS
Wyandotte County, KS
Jackson County, MO
Kansas City, MO
Enjoy Superior Custom Fencing
For top-quality pool fences and repairs, contact the fencing contractor professionals at Fence Crafters of Kansas City today.